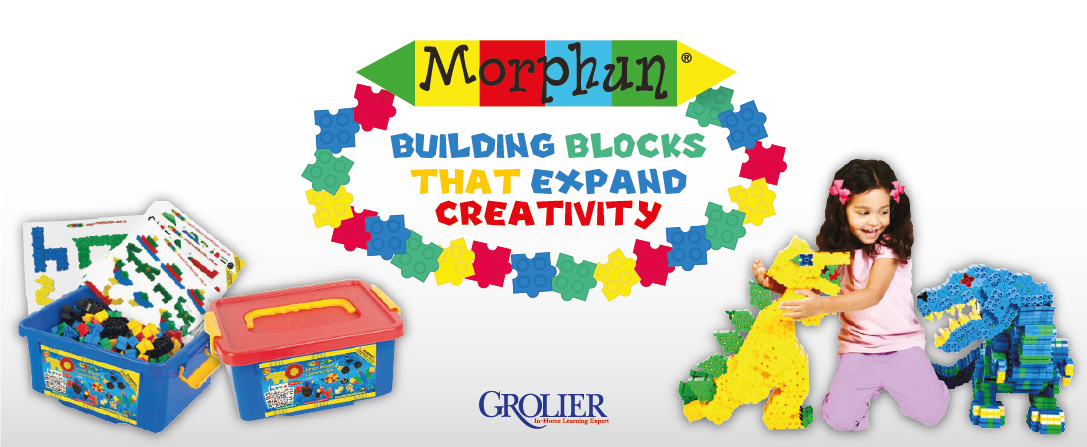 Fun and Easy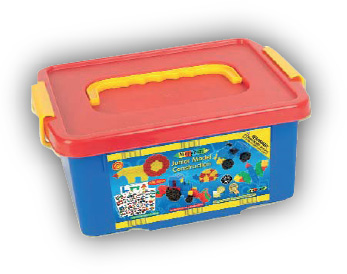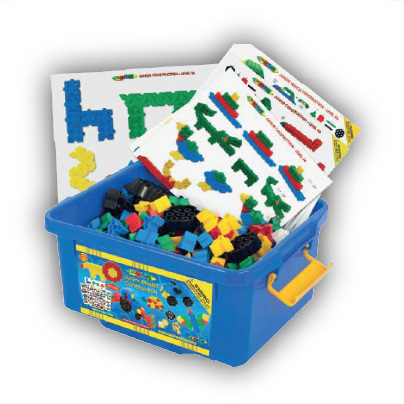 The DOUBLE GOLD award winning Morphun Junior sets for ages 4+, have the unique side-joining feature built into both square and triangular bricks. Sets include long connecting pieces and direction changers as well as wheels and axles. Morphun Junior sets already make far more models and shapes than competitor sets but with far fewer pieces. All Morphun square bricks are compatible with traditional plastic bricks.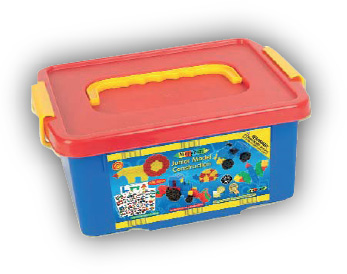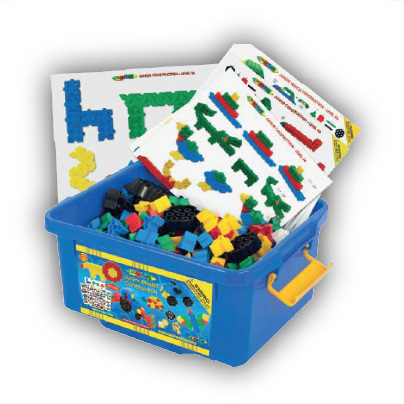 Develop children's fine manipulative skills and hand eye co-ordination.
Allow children to explore flexibility of form and movement.
Develop children's social, communication, teamwork and ways of working skills by providing opportunities for children to work together in teams and share their ideas.
Develop both generic and special problem solving skills.
Product Sheet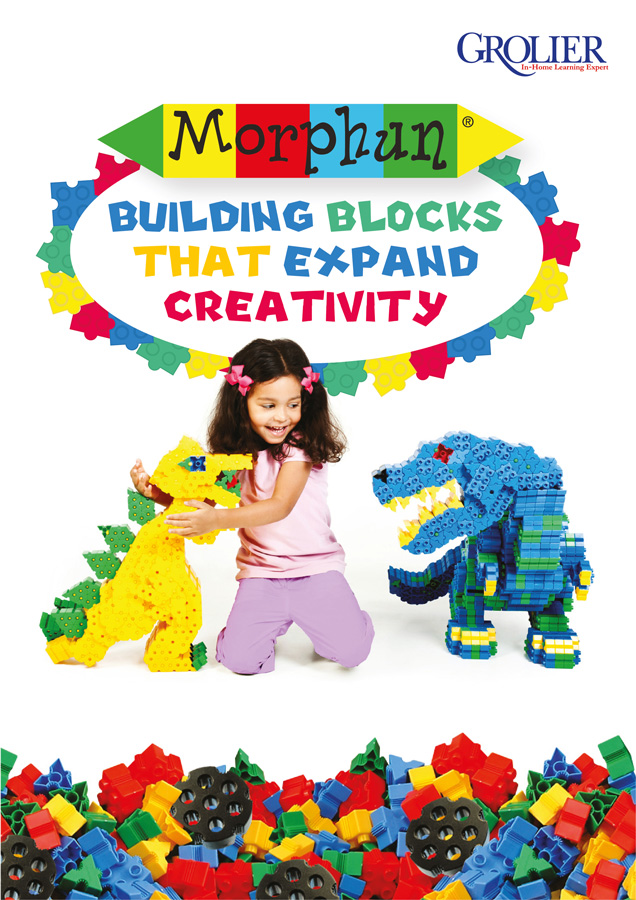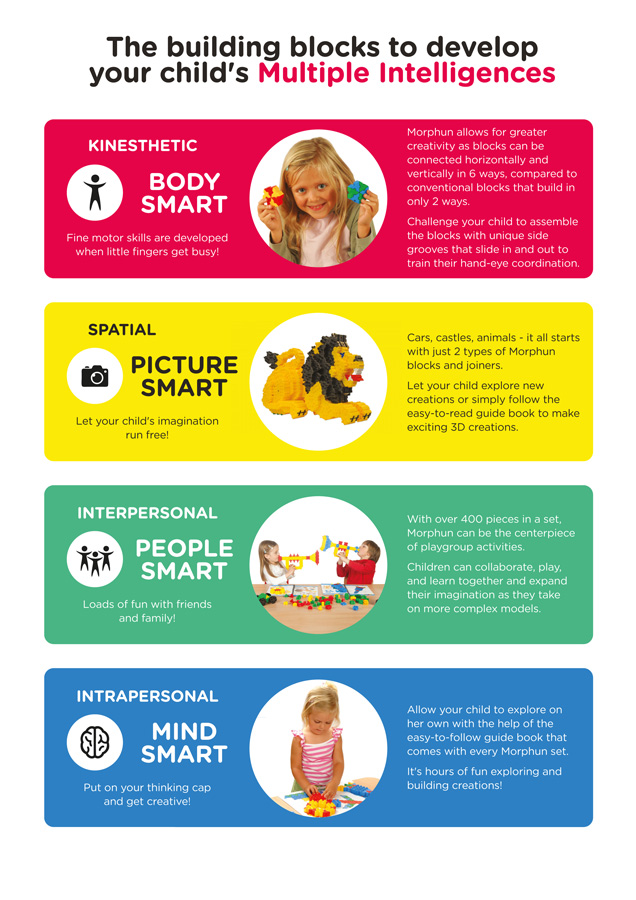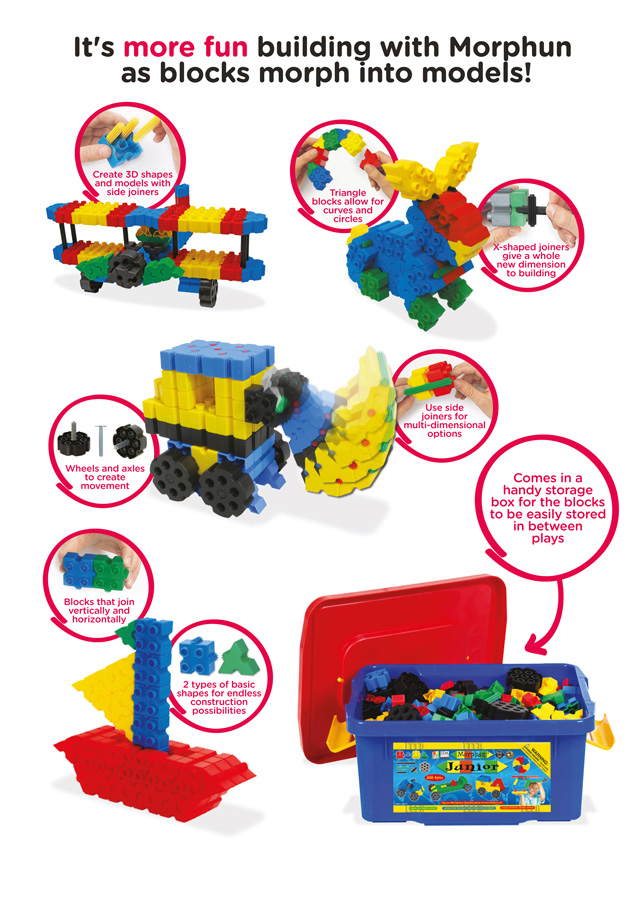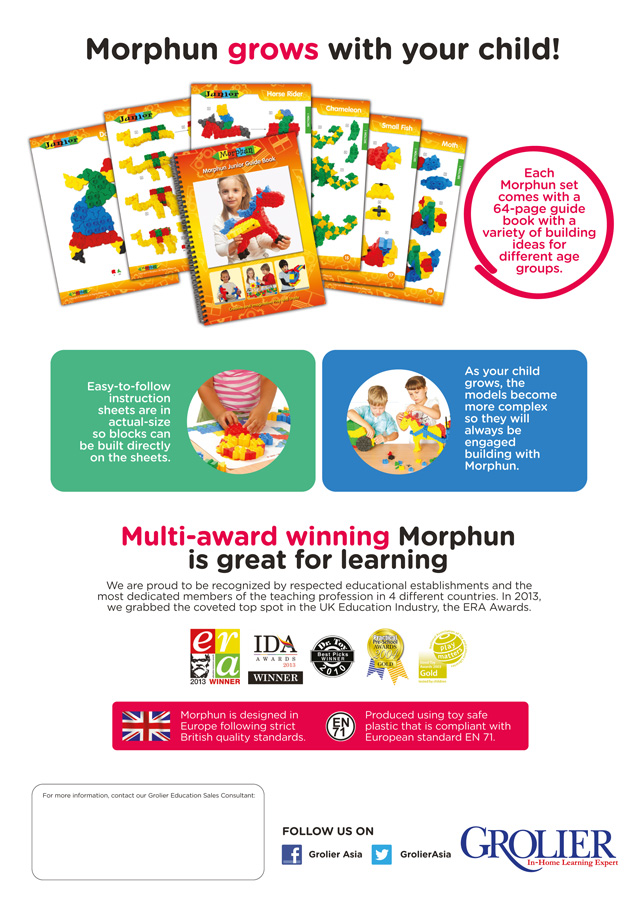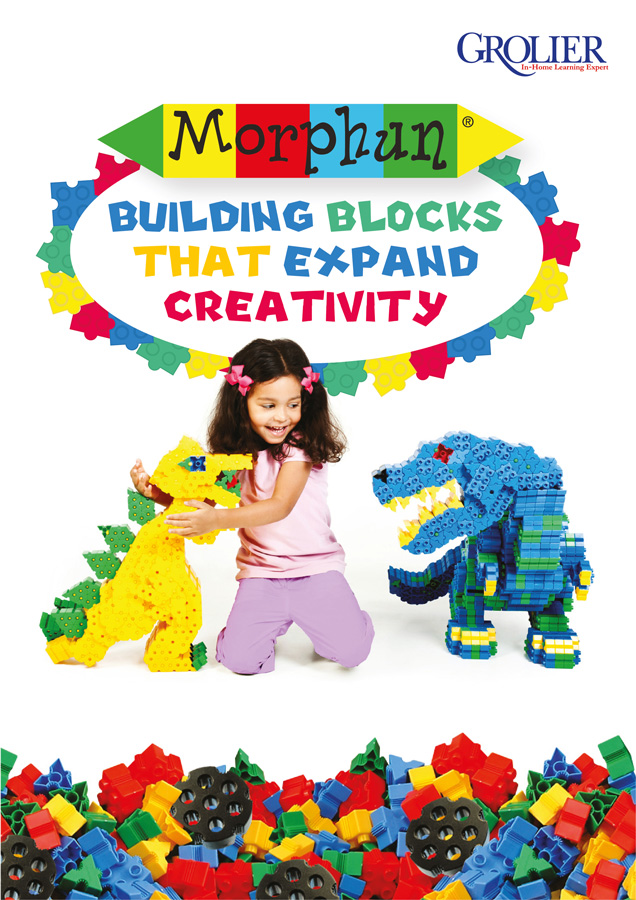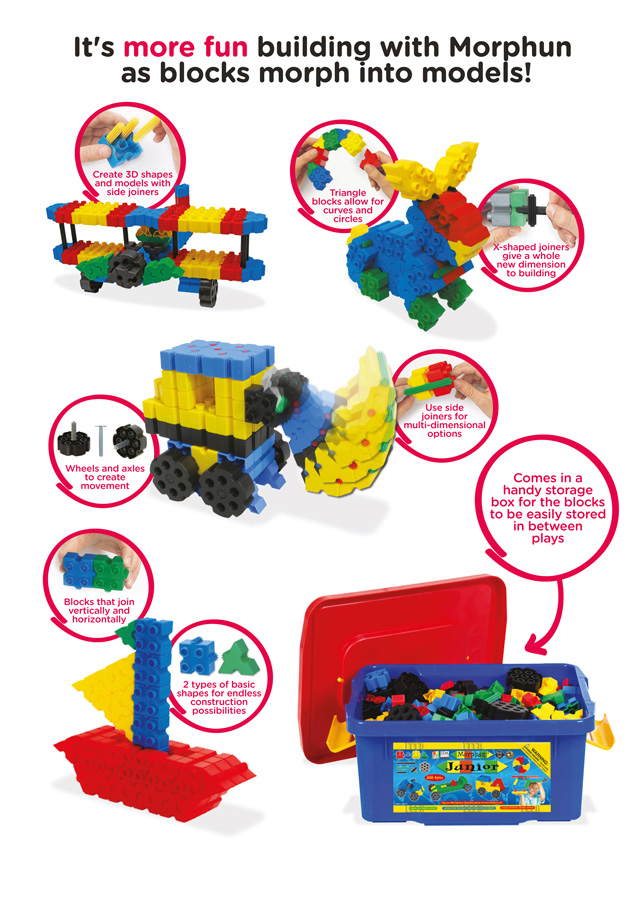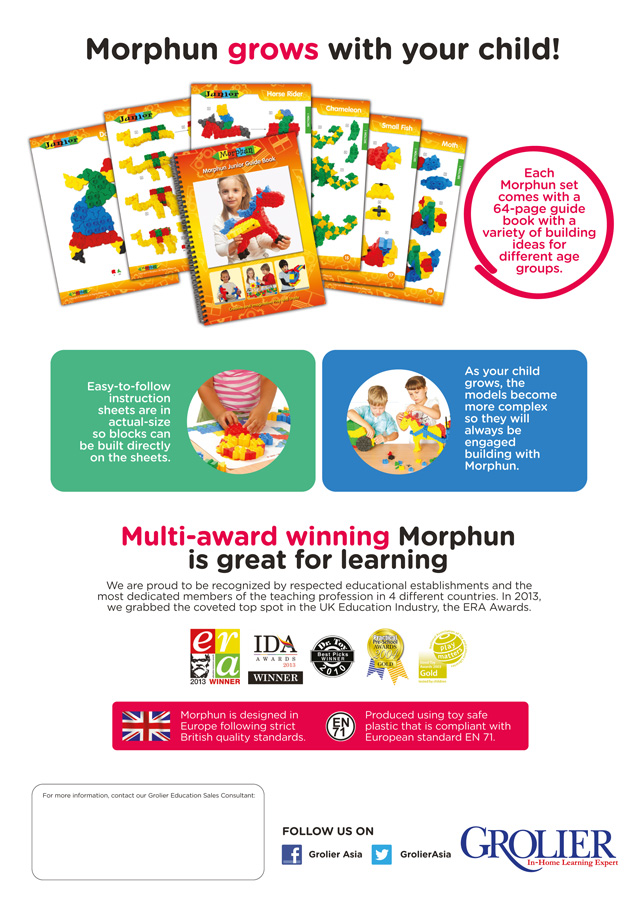 Watch Video
Request a Demo
Fill up the form below for a FREE demo: